Consulting & Implementation for ISO 27001
Consulting & Implementation for ISO 27001
Cybersecurity is a critical concern for businesses of all sizes and industries. As technology continues to advance, the threat of cyber-attacks is becoming more prevalent and sophisticated. ISO 27001 is an international standard that outlines the requirements for an information security management system (ISMS). It provides a framework for managing sensitive information and helps organizations protect against cyber threats.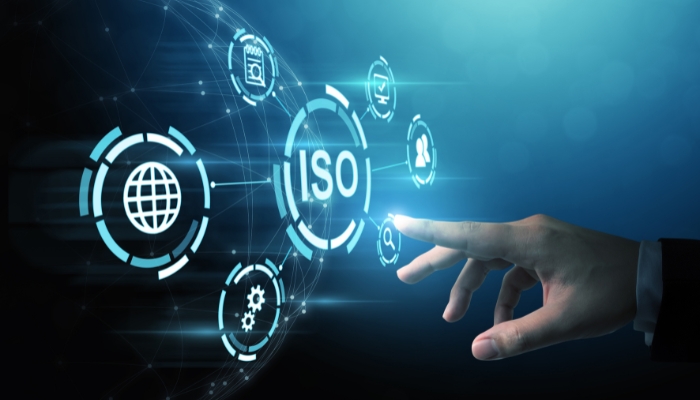 ISO 27001 is a widely recognized international standard for information security management. It provides a framework for managing sensitive company and customer information so that it remains secure. Implementation of ISO 27001 can help organizations to:
Protect against data breaches and cyber attacks
Meet compliance requirements and regulations
Improve risk management processes
Increase customer and stakeholder trust
ISO 27001 certification can be beneficial for an organization because it demonstrates to customers, stakeholders, and regulators that the organization takes information security seriously and has implemented a robust security management system. It also helps organizations to improve their security posture by identifying and mitigating potential risks and ensures that the organization is compliant with relevant laws and regulations.
It's important to note that ISO 27001 certification is not mandatory, but it is widely recognized and widely accepted as a benchmark for information security. Organizations can choose to self-declare their compliance with the standard or they can seek third-party certification from a reputable certification body.
Implementing ISO 27001 requires a commitment from the entire organization, including upper management, to prioritize information security and to allocate the necessary resources to maintain the ISMS. It is also important to regularly review and update the ISMS to ensure that it remains effective in the face of changing threats and technologies.
It's important to involve all relevant stakeholders in the process, including management, staff, and external parties such as suppliers and customers.
In a nutshell following is the process before starting to implement ISO 27001.
Conducting a risk assessment to identify and evaluate potential threats to the organization's information assets.
Developing a statement of applicability to document which specific requirements of the standard will be implemented.
Implementing controls to address the risks identified in the risk assessment.
Documenting policies, procedures, and instructions to support the implementation of the controls.
Training employees on the information security management system (ISMS) and their roles and responsibilities.
Conducting internal audits to monitor compliance with the ISMS.
Continuously monitoring, reviewing and updating the ISMS to ensure that it remains effective in addressing the organization's information security risks.
Certifying the ISMS by an accredited certification body It is important to note that the implementation of an ISMS based on ISO 27001 is a continuous process and requires ongoing commitment and effort from the organization to maintain and improve the effectiveness of the system.
ISO 27001 is an important certification in organization security policy and to implement it Indian Cyber Security Services Companies can help in achieving this certification.
ANA Cyber forensic Pvt ltd is one of the best cyber security companies in Pune will help you to consult and implement this certification The experts provide guidance and support to organizations throughout the certification process, helping them to understand and implement the requirements of the standard.
For more information on cyber security consulting services in India connect with ANA Cyber Forensic Pvt Ltd. Call us at +91 - 9011041569