ANA Cyber Forensic Pvt. Ltd. is one of the trusted cybersecurity firms in India. We secure our valued client's confidential information using a holistic approach. We offer a range of solutions by working on various risk management and risk assessment factors. We are proud to be one of the few companies in India who have combined techno-legal services provided in the cybersecurity domain.
We understand the nature of the business and the importance of developing a security conscience culture within an organization. ANA Cyber Forensic addresses the challenges of data breach and incident response with our dedicated and skilled cyber forensic team. We evaluate existing IT Infrastructure and develop defensive strategies as per best practices which are customized to suit our clients' needs.
ANA Cyber Forensic has a strong legal team that backs the forensic team by providing consultancy on various information technology based statutes like, Information Technology Act, 2000 (Amended 2008). The company offers legal advisory that covers every aspect of information technology law including cyber- crime, intellectual property infringements, e-commerce, drafting contracts, domain name dispute resolutions, cyber-squatting, compliance issues, online dispute resolution and legal research.
We help our clients to not only protect their IT infrastructure and data against cyber- attacks but also to run their IT security initiatives through our cyber security solution offerings. We help them to strategize and build a more secure environment. We help our clients in addressing their IT security needs right from the VAPT to complex security challenges that they face. We have served more than 300 clients across multiple industries including government agencies and educational institutions.
Our Core Values

Vision

Mission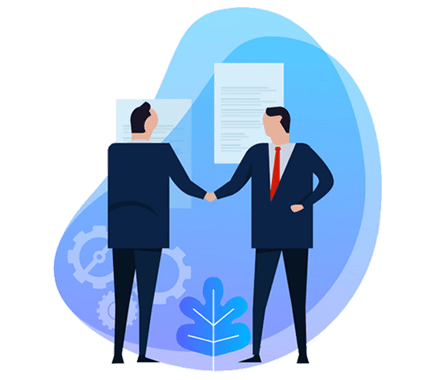 Our Core Values
Efficiency and integrity. We provide top-of-the-line customer service. Trust and integrity are an integral part of who we are.
Our team integrates data protection and compliance programs with enterprise architecture, IT operations, and related technologies.

Cost-effective technology to get the job done.

Expert consulting services to support your IT teams.

Confidentiality is the umbrella under which our team operates.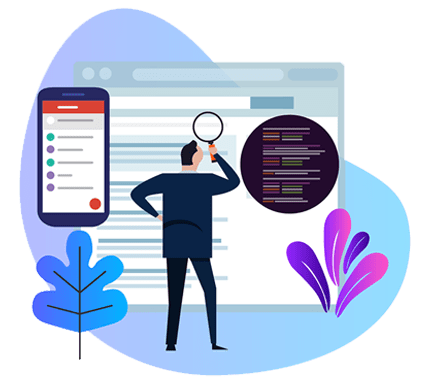 Our Vision
In a world that is becoming increasingly dependent on information technology, ANA Cyber Forensic seeks to provide an umbrella of protection that will instil confidence in every individual who is a part of this virtual world.
For the team at ANA Cyber Forensic, cybersecurity is not primarily a business but is driven by our deep desire to ensure that the privacy of every user of the world wide web is safeguarded and that they are free from the invasive activities of those who are determined to compromise this security.
Our Mission
From metropolitan cities to the tiniest hamlet located in the remote grassy slopes of the Himalayas, the web world has encompassed everyone. Today it is difficult to visualise any part of our country, or for that matter anywhere in the globe, where people live without mobile devices and internet connectivity. With cyber connectivity has come cyber insecurity. While embracing information technology as an inevitable part of life, the world of business and industry has been shaken up rudely and repeatedly by cyber fraud of varying dimensions.
It's the mission of ANA Cyber Forensic to deliver top quality advise, service and protection to our clients so that they keep their entrepreneurial spirit alive.
MANAGEMENT TEAM
Our management team comprises of experts who know how to make sure every task is completed to the entire satisfaction of our clients.
Mrs. Kailash Nevagi

Chairman | Founding Director | L.L.B | MBA Finance

Mr. S. K. Agarwal

Director | Chartered Accountant

Mr. Jignesh Raval

Director | B.E.
Miss. Gauri Nevagi

Director | B.B.A.L.L.B
ADVISORY BOARD
Mr. Prakash Paranjape

Technical Advisor

Mr. Kailas Patil

CISO Vishwakarma University | Advisor
OUR SENIOR TEAM
Mr. Chirayu Mahajan

Digital Forensic & Infosec Expert

Mr. Nilesh Wagh

Compliance & Infosec Expert | ISO 27001 Lead Auditor

Mr. Sachin Petkar

Compliance Expert | Banking & NBFC