Law Firm Data Security Compliance
Background
A full service law firm wants to manage their information security by addressing people, processes and technology or information entrusted by third parties.
The Challenge
With the risk of security breaches growing year over year, and increased targeting of legal entities, the Firm wanted to reinforce its security and further ensure compliance. Law firms are often the primary target for cyber criminals looking to gain access to intellectual property, trade secrets, and other business capital. The Firm was looking for a trustworthy partner who could provide vulnerability scanning and management and act as an extension of the Firm's limited IT team.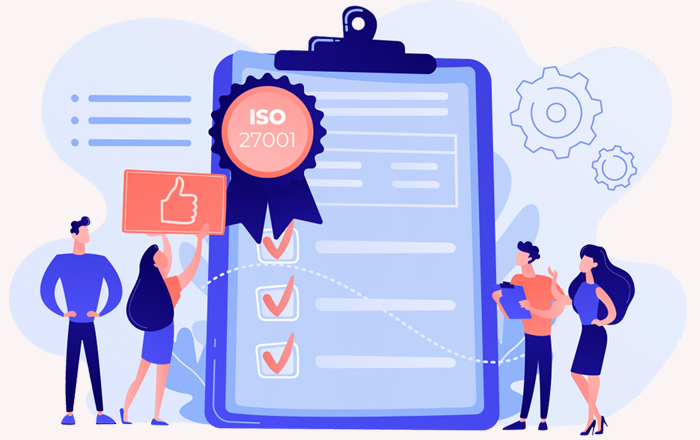 Solution requirements included:
High level of accuracy, reducing the efforts spent on false positives.
Cost savings, demonstrated over time.
Granular results that improve prioritization.
Easy to implement, Easy to use.
Phase 6: Assistance for External Audit
Solution
When it comes to keeping information assets secure, organizations can rely on the ISO/IEC 27001.
Our experienced information security professionals guided full service law firm on their ISO 27001 implementation journey with their in-depth experience & understanding for what is required to take client along its ISO 27001 implementation journey.
Results
The Firm experienced several benefits after implementing Information Security Management System (ISO 27001:2013):
The ISMS brings information security under firm management control, allowing direction and improvement where needed. Better information security reduced the risk (probability of occurrence and/or adverse impacts) of incidents, cutting incident-related losses and costs.
ISMS helped to face the demanding information security challenges of modern business with ensuring efficient business operations, increases productivity and enables law firm to access new markets.

Protected the confidentiality of law firm's information; ensures the integrity of business data and the availability of law firms IT systems.
Provided confidence to stakeholders and customers.
Established robust procedures with ISMS 27001 to reduce disruptions to critical processes and the financial losses associated with a security breach, theft, corruption, loss, cyber-crime, vandalism, terrorism, fire, misuse, and viral attacks.
Adopted a process-based approach for implementation, establishment, monitoring, operating, and improvement of information security management system.
Demonstrated compliance with internationally recognised standards to complies with the legal obligations, and regulations.
Achieved comprehensive protection, which includes assets, shareholders, and directors.