Services
/
Vulnerability Assessment and Penetration Testing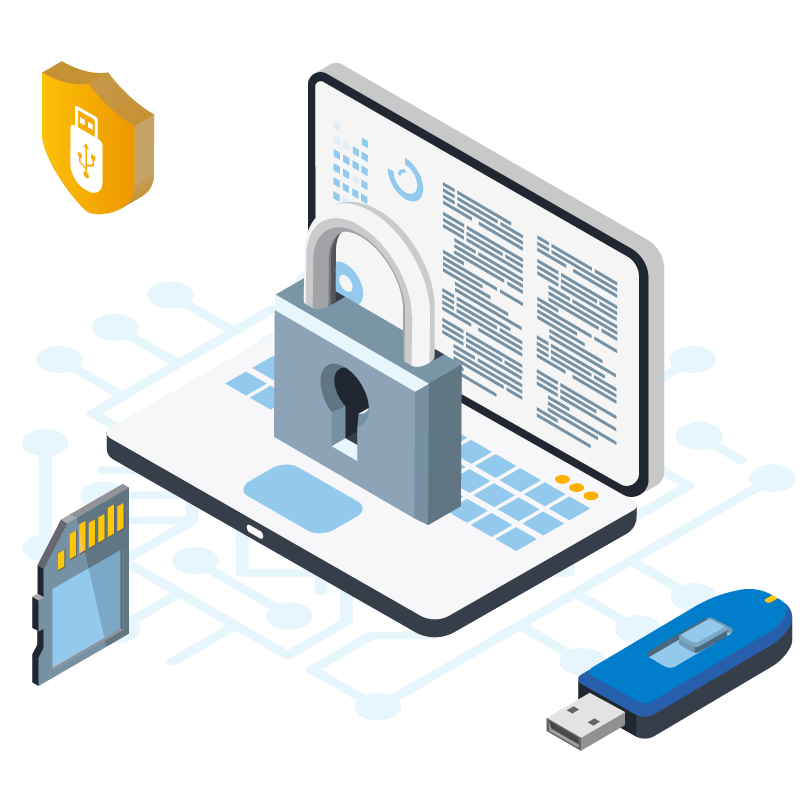 Vulnerability Assessment and Penetration Testing, or as commonly referred to as VAPT, are two types of security testing activities. Both have their own set of strengths, and in order to achieve a thorough vulnerability analysis of the systems under the scope of testing, they are combined together. Although with a similar area of focus, they perform a different set of tasks while expecting an altogether different set of results.
A vulnerability assessment, often encompassing vulnerability scanning, is designed to help identify, classify and address security risks in your network, operating systems, firewalls, and hardware. It also provide on-going support and advice needed to mitigate any identified risks.
Vulnerability assessment consists of several steps
Defining and classifying network or system resources

Assigning relative levels of importance to the resources

Identifying potential threats to each resource

Developing a strategy to deal with the most serious potential problems first

Defining and implementing ways to minimize the consequences if an attack occur
Penetration testing, or pen testing for short, is a multi-layered security assessment that uses a combination of machine and human-led techniques to identify and exploit vulnerabilities in infrastructure, systems and applications. A pen test conducted by a professional ethical hacker will include a post-assessment report detailing any vulnerabilities discovered and remediation guidance to help address them.
For a Penetration Test to be beneficial, we perform many manual tests allowing us to simulate real attackers which include, but not limited to:
Man-in-the-Middle attacks

The exploitation of software that has not been hardened or securely configured

Exploitation and demonstration of known vulnerabilities which are typically detected through Vulnerability scanning but not verified

Pass-the-hash attacks, lateral movements, offline brute force, credential dumping, etc.

Default or weak credentials

Lack of network access control and proper network segmentation

Ways to bypass or abuse security solutions

Obvious security issues within the target scope
Benefits of VAPT
Vulnerability Assessment and Penetration Testing (VAPT) approach gives an organization a more detailed view of the threats facing its applications, enabling the business to better protect its systems and data from malicious attacks. VAPT is increasingly important for organisations wanting to achieve compliance with standards including the GDPR, ISO 27001.
Why should an organization wait for the attackers to exploit a vulnerability when they can address it beforehand?
To ensure that you choose the right type of assessment for your company's needs, it is important to understand the various types of VAPT services and the differences between them. The diverse nature of VAPT assessments means that they can vary significantly in depth, breadth, scope and price, so this understanding is critical to ensure tests deliver the best value for money.
Why ANA Cyber?
Compliant Pvt. Ltd. Company

Presence of Techno-Legal experts

ISO 27001:2013 certified company

Extensive and proven experience in the field of Information Security

Impressive track record in Quality Service delivery with niche client portfolio
Ethical and trustworthy execution of projects

Complete confidentiality is maintained by signing an NDA with employees who are working on project/Assignment

PMP, CISA, CEH, ECSA, CNSS, ISO27001 LA, US-cert OPSEC Certified professionals

Customize Information Security Services as per client need

Our extensive support to the organization's IT Team sets us apart from the rest.
Services Offered
Network Security Audit

Wireless Security Assessment

System Hardening
Network Security Audit
Networks are dynamic entities that grow, shrink, divide and change continuously making them more vulnerable. Our network security audit will cover your network technology systems, people and processes to identify threats. Network Security Audit is the audit of the network as a whole, and includes the protocols used, the network peripherals, password policies, firewall configurations, data transfers on network, access to databases and logs of network and applications.
Our risk based network security audit provides a unique solution to handle network related risks. In network security audits process, the current level of network performance of an organization's network security can be evaluated and it helps in analysis of any security incidents. Periodic network security audit tackles the security issues of changing environment of network. Our methodology is based on international.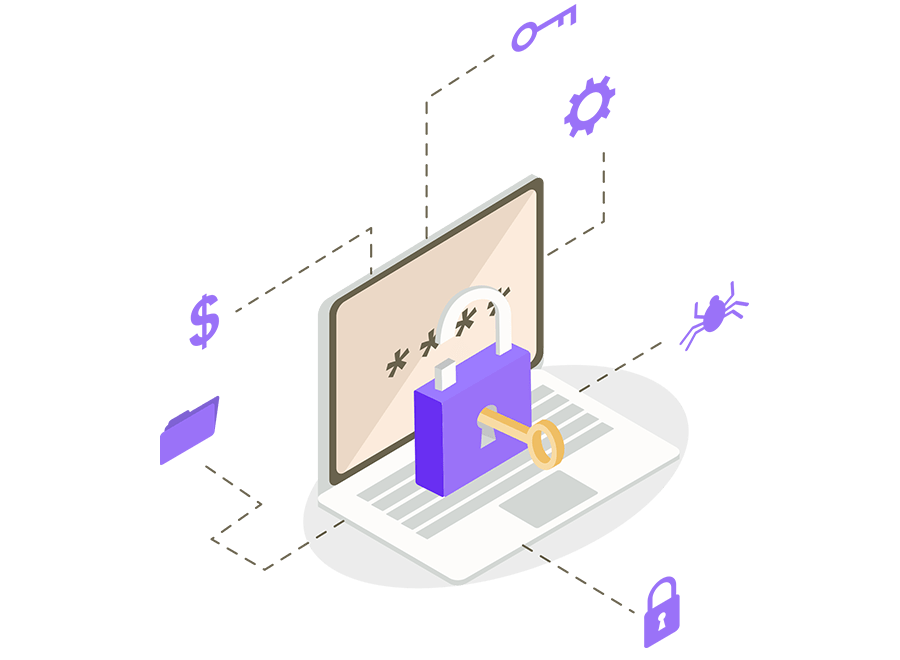 Read More
Benefit to Client:
Ensures network security.

Ensures compliance audits and industry requirements.

Enhance network performance, information security and asset protection.

Identification of issues which affect the security of the organization's network.

Helps in identifying vulnerabilities on the network and networking devices

Clear analysis of the network infrastructure and the security threats
Wireless Security Assessment
Wireless network is an integral part of an organization and exposes it to internal and external threats. Sometimes wireless networks are accessible beyond their physical range which may lead to external attacks.
ANA Cyber has a team of dedicated security professionals with proven industry experience and expertise in wireless network security.
Benefit to Client:
Clear picture of vulnerabilities in current wireless network.

Firm recommendations to mitigate the risk of attacks.

Assistance to technical team to implement recommendations efficiently.

Precisely defined recommendations such as proposed network design, regular security patches secure your network.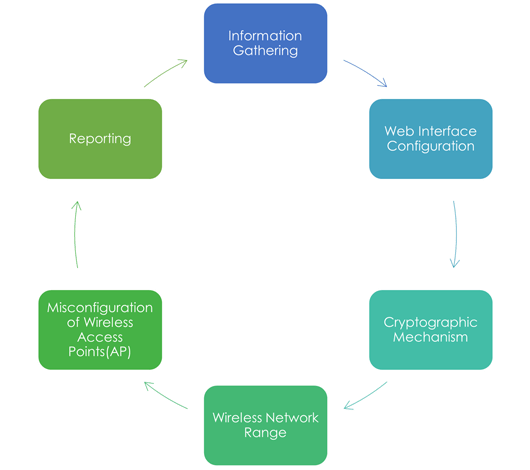 System Hardening
System hardening is basically making the network connected devices or computer or Operating System by configuring the system to eliminate all the possible risks an organization might face by default configurations or the misconfigurations done on a system. System Hardening eliminates as many security loopholes a particular system and a network might be exposed to.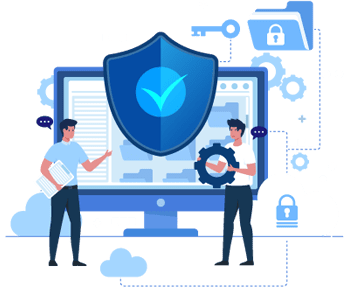 Read More
Benefits of System Hardening:
All the organization's connected devices will be difficult to breach due to hardening of the devices.

Ensures consistent security posture of organization's existing and new technologies.

Great visibility of risk related to your technical devices.

Confidence on the security of your business information and devices.

System will be protected against security misconfiguration which can lead to any breach.

All security vulnerabilities due to misconfiguration will be resolved.

Data-theft risk will be minimized.

Unauthorized access will be reduced.

Management gets clear visual of security improvements with tracking.

Reduce cost of security breaches.

Proactive and risk based approach towards future threat.
Get In Touch