Services
/
IT Security Compliance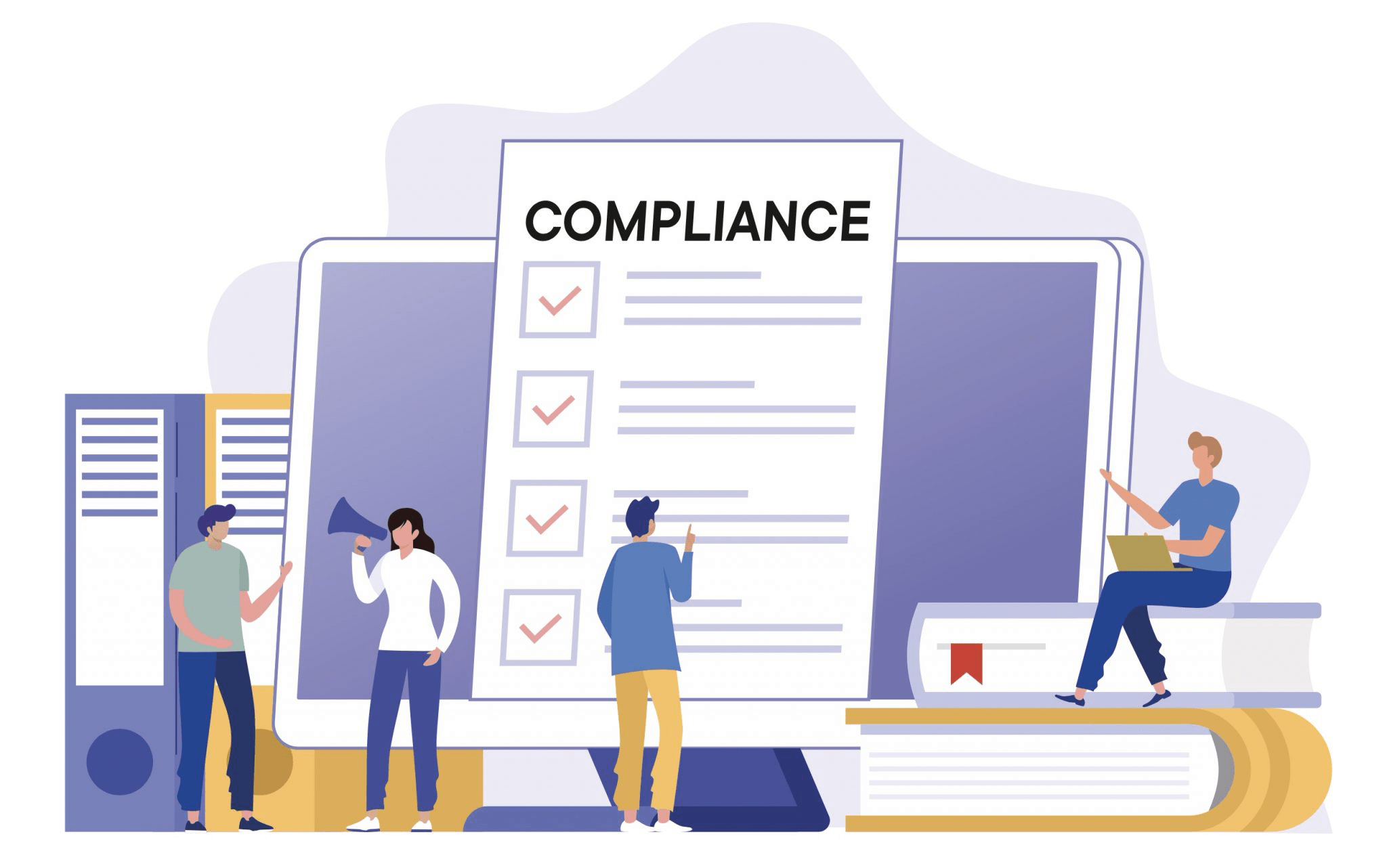 Many consider information security to be an amorphous issue that only the IT department handles. The reality is that the legal and reputational ramifications that ensue from a data breach affect the entire organization. That is why it is essential to create a security-centric culture in the entire organisation with a focus on complying with information security regulations. Assessing which rules and regulations apply to an organization is no easy feat. Often, organizations need to comply with multiple frameworks and regulations, many of which have overlapping qualities.
Assessing Which Compliance Regulations Relate to an Organization
The first step for a company is to assess the laws and acts which apply to them and organise their information security to address the boundaries put in place by those acts.
Discussing specific legislation as it relates to individual companies can be vague. A cyber security assessment is a valuable tool for achieving these objectives as it evaluates an organization's security and privacy against a set of globally recognized standards and best practices.
Looking for a partner that provides a full suite of cyber security compliance services?
Why ANA Cyber?
Our cyber security compliance services help your organization maintain a secure IT infrastructure, mitigate risks and meet the complex regulatory requirements related to your industry. If your business is currently facing difficulties in meeting required security standards, or is failing to meet your own internally set goals, our governance and compliance service will be beneficial to you. Our knowledgeable staff will collaborate with you to determine your information security needs.
Data and system classification

Policy and governance

Operational and technical security risks Analysis

Impact of changing business conditions

Compliance/regulatory/legal exposure

Business continuity capabilities
Executive management involvement

Internal security review

Internet and website Security

Wireless communications security

Physical security
Differentiating Factors:
Compliant Pvt. Ltd. Company

Presence of Techno-Legal experts

ISO 27001:2013 certified company

Extensive and proven experience in the field of Information Security

Impressive track record in Quality Service delivery with niche client portfolio
Ethical and trustworthy execution of projects

Complete confidentiality is maintained by signing an NDA with employees who are working on project/Assignment

PMP, CISA, CEH, ECSA, CNSS, ISO27001 LA, US-cert OPSEC Certified professionals

Customize Information Security Services as per client need

Our extensive support to the organization's IT Team sets us apart from the rest.
Services Offered
ISO/IEC 27001

GDPR Compliance Consulting Services

Health Insurance Portability and Accountability (HIPAA)

Trusted Information Security Assessment Exchange (TISAX)

SOC 1 & SOC 2 Compliance
Get In Touch